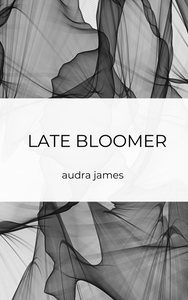 Late Bloomer (eBook)
Late Bloomer is my story.
It's about how coming across a book in 1990 changed my career and my life.
As a single mother of 2 young children in a new country, it wasn't an easy decision to make.
Still, I was determined to do something that I was truly passionate about and create the work life balance that I wanted.

My story spans 3 decades from when I first started out, how I then kept going through some difficult circumstances and finally when I started all over again in my 50s.

I hope you find it inspirational.
While it's my personal story it's also for anyone who might be looking to create their own …at whatever age.
It's never too late.

*Please note that this is not a physical product. Once ordered you will receive 2 emails, one will contain a download link for the book.